I'm linking up again with Emily at Journey of Parenthood for a Flashback Friday (yes, I realize it's Saturday)!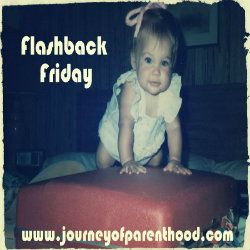 Today we're going to "flashback" to Arabelle in her UGA gear!
Arabelle's birthday and dressed in her 1st Georgia outfit! I believe UGA was playing in Arizona that night.
About 4 weeks old
Just over a year old, Fall 2009
Church Fall Festival, 2009
First trip to Athens! November 2009
Spring game, 2010
Fall Festival with Papaw and Mamaw, 2010
Fall Festival 2012:
Friday was "Football Friday" at school, so Arabelle went decked out in her Red and Black! One of her teachers painted some pom poms on her cheek and she thought that was so cool.
She sure is growing up fast! Hope you enjoyed this little "flashback"!