I'm linking up with Emily at The Journey of Parenthood again today for Flashback Friday!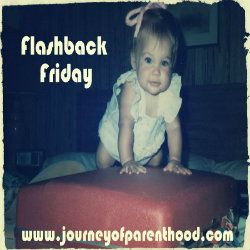 Bo was acting like a baby (whining, etc.), so I started holding him like a little baby and he thought it was SO funny. Arabelle asked if she could hold the baby and if I'd take a picture of them. ;)
So, I thought I'd flashback to the first several pictures of Arabelle and Bo together!
This was one of the first days home. Bo looks like a giant!!
She always loved holding Bo.
This was the first Sunday after Bo was born.
End of Nov. 2010...working on the Christmas cards!
And here's Arabelle with the 'baby' now. ;)
Bo was pretending to cry like a baby here....he wasn't really sad.
\Hope you enjoyed this little flashback!